Golden Apple Award - Hannah Upton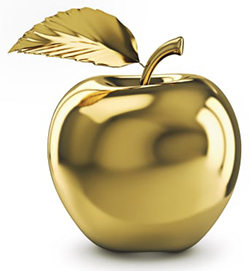 ---
Golden Apple Award winner for September 2022
Hannah Upton is the Art teacher at Thunderbolt Middle School! She was chosen by her peers to be presented with this honor for all she does to support her students in art, as well as all she does to contribute to her team!
She is such a great example of a team player and an educator who is always working to do what best to bring out the best in her students!
Thank you to the K-12 Foundation for helping us honor her!